SRN Songwriting Opportunities
* Songwriters, Lyricists & Composers *


SongLyricist.com — Excellent new resource for song lyricist!
SongU.com — Excellent educational opportunities for aspiring songwriters
MUSE'S MUSE — An excellent resource for songwriters & musicians
JOHN BRAHENY — Author of The Craft and Business of Songwriting
MICHAEL ANDERSON — Exceptional songwriter & recording artist
SongFacts.com — Great site! Lots of interviews with songwriters
TAXI — "The Independent A & R Vehicle" for songwriters
PAT PATTISON — The author of several great books on songwriting
PAT & PETE LUBOFF — Authors of two excellent books on songwriting
STEVE SESKIN — Brilliant songwriter and wonderful performing artist
PAUL OVERSTREET — One of Nashville's finest songwriters
HARRIET SCHOCK — A wonderful songwriter and songwriting teacher
Songwriter101.com — Lots of good information for songwriters
O'Neill Brothers — This remarkable act has sold a million CDs of great music
HERB McCULLOUGH — One of the great American songwriters
MUSICIANS' EXCHANGE — Jake Sibley's excellent & informative website
BandRadio — This is a great site for unsigned bands & indie groups
National Music Publishers Association — Complete NMPA listings
SONGWRITERS DIRECTORY — Lots of useful songwriting info
FILM MUSIC NETWORK — Professional organization for film & television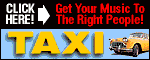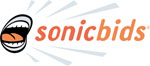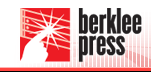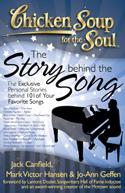 MORE — MORE — MORE


Great Links for Songwriters!
Indie-Music.com — Good info for Indie bands, songwriters & musicians
Guitar Player World — Great site for guitarists of all levels and styles
Musicnomad.com — Great site for musicians & music people
JUST PLAIN FOLKS — Brian Austin Whitney runs this great website
World of Songwriting — Great information on all facets of songwriting
Michigan Bands DJs Music — DJ Resources Music Equipment
All Those Wasted Hours — Informative & entertaining music blog
Lead Sheet Station — Creates sheet music from your original songs
Li'l Hank's Guide For Songwriters — Good information for songwriters
International Songwriters Association — Good UK songwriters resource
DiscWizards — UK CD duplication and manufacturing company
Great Songwriting — Tips and software for songwriters
OpenMikes.org — U.S. and Canadian open mikes for songwriters
MusicU — Educational website for songwriters & musicians
Studio Aid — Online recording services for songwriters
Country Songcrafters — Professional demo recordings
Songstuff.com — Online information and services for musicians
Addicted-to-Songwriting — Songwriting tips for songwriters
GARY TALLEY — Teacher, musician and veteran songwriter
UltimateSongwriting.com — Songwriting articles by Mantius Cazaubon
WeLoveSongs.com — Express your feelings with songs!
SONGREPAIR.COM — Songwriter development service in Nashville
Iowa Homegrown Music — BMI affiliated Music Publishing House
Music Gear Review — Ratings on gear for musicians and songwriters!
Back at the Ranch Studio — Texas' oldest Christian recording studio
SongCasting — f. Boo Music gallery, studio and musician support
FEMMUSIC — Online magazine devoted to emerging women in music!
ezFolk — Great site for guitar & banjo players, folk & bluegrass styles
Gotham Writers' Workshop — Creative writing classes for writers
MUSICIANS CONTACT — Employment for musicians nationwide
Dallas Songwriters Association — Texas songwriter organization
folklinks.com — An informative folk and acoustic music website
My Endeavour — Lorenzo Policelli's songwriting blog
Unique Songs — Interesting music collaboration site
LYRICPRO — Interesting software program designed to help songwriters
Virtual Sheet Music — Classical sheet music downloads
Conrad Productions — Music production for composers & musicians
Saskatchewan Recording Industry Association — Top Canadian site
Songsations.com — Duce the songwriter's music and lyrics
Sessionplayers.com — Find musicians for your next recording project
1MusicZone — Lots of info for musicians and performers
Digital Sheet Music — Sheet Music and Guitar tab downloads
Music Broker Network — Richard Jay's film/TV music services
Free Sheet Music — Sheet music downloads, lessons, tips and articles
DrumTracks.com — Jim McCarty's online drum-tracking service
Kweevak.com — Music promotion for bands and artists
reelmusician.com — Tom Gauger's music services and resources
SongSculptor.com — Songwriting, lyric writing & recording
RealDrumStudio.com — Custom online drum tracks from Pat Bautz
Songs of Praise — Original Christian music, plays and art
Rici Rowyn — Australian songwriter & lyricist
Dave Hab Homepage — Dave's personal website

Look!
GET YOUR WEBSITE LISTED!
Songwriters Resource Network posts links to websites of interest to songwriters.
Contact us and we'll be happy to consider your website.
info@SongwritersResourceNetwork.com
Copyright © All pages are sole property of
Songwriters Resource Network