Lyricists Seeking:
Songwriting Partners
Musicians & Composers
Creative Connections
&
Composers Seeking:
Song Lyricists
Songwriting Partners
Creative Connections
Note: These listings are provided as a free service for songwriters, lyricists & composers. To contact a person listed, simply cut & paste their e-mail address to your email program.
<>
Published UK lyricist seeks creative composer-musicians to transform completed lyrics into quality songs. Equal shares for resulting success. Multiple genres. "Seeking three kinds of composers. 1.) Those who can transform Cohen-esque type lyrics into musical "theatre" pieces. 2.) Composer with a bent for the "female" orientation of Dido/Saturdays type lyrics. 3. Composer for off-the-wall comedy lyrics." Email Roger at: lyricsuk@gmail.com
Music composer seeks lyricists who clearly understand today's popular writing formats. "My melodies should inspire you to write great lyrics. If not why bother, it's a simple as that." Samples available. Many songs published and recorded. In the music business for over 30 years. For details, contact lamornadarcie@yahoo.com
Lyricist seeks melody co-writers. "I have just moved to Nashville and I've been writing lyrics for 5 years. Hope to find co-writers for the main stream country market." Email Sara at: justineart1@gmail.com
For an upcoming Peace song with the UN, we are looking for some really inspiring and touching lyrics that will capture the listeners. Song should speak in general about peace and in a positive way. We prefer emotional and thoughtful words to get through to people for a broad campaign. Send your lyrics to info@woweez.com with your name and details.
"If you have the music, I have the lyrics. R&B, Country, Pop, Duets, Hustle and Ballroom. You name it and I'll write it. Seek music composer with experience and connections to the music industry. I have some hits on my hands!" Email Bridgette at: claimyourfuture36@gmail.com
Motivated songwriter in search of a music composer. "Driven and ready to take the world by storm. Skilled in writing r&b, gospel, country." Contact Nshia at: marki_1984@yahoo.com
I write extremely good lyrics but I do not know how to write/compose music to go with it. Wish to find musician to collaborate with on a regular basis. Have song lyrics ready, with copyrights. Write in all genres- rap, hip-hop, country, rock n roll, pop. If interested please contact Laura at: koolmadre72@aol.com
Composer seeks talented lyricist for possible collaboration. Currently writing in an adult contemporary style, easy listenting, soft jazz, ballad-based format. Other styles considered as well. Samples of songs available upon request. Contact Dano Dave at: lynda_880@comcast.net
Looking for Lyrics! Female vocalist looking for pop ballads or pop-opera crossover in the style of Whitney Houston, Andrea Bocelli, Sarah Brightman. Contact Cristine at: cristineseeber@hotmail.com
Nashville songwriter producer is available for hire. We produce hits and radio record albums as well as simple demos. We will help you by writing melodies for your lyrics or crafty your lyrics. Email Joe at Nashvillesongwriterdemos@yahoo.com
Pop/Dance producer seeks male and female lyricists and singers who write or sing modern R&B & Urban Pop Dance/Electro Rap like Beyonce, Ke$ha, Lady Gaga, Rihanna, Bruno Mars, David Guetta. "I'm searching for a team player - business-minded, driven and focused on the craft, who listens closely and understands how to write hooks in the current Top 40. No old school writers please." Email Chris: matthias78@aon.at
Composer seeks Spanish, French and English lyricists who are expert in rhyming to collaborate on original songs of various genres, including soundtracks. Email: giuseppe.caruana@yahoo.com

Featured Opportunity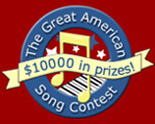 Great American Song Contest
Lyric Category
<>

LOOKing to post a FREE AD?
It's easy. Write your ad. Be brief. Email it to us:
info@SongwritersResourceNetwork.com We'll post it for you!
<>
Experienced lyricist seeks composer to write music for my lyrics and help create demos. Mostly country, Christian & Southern gospel songs, some published. Please contact: Rebfancy2002@msn.com
"Recently signed with a record label for pop/country music and have written lots of lyrics but need musicians to help put music to them. Email Marleigh at: marleighnichols@gmail.com
Aspiring Singer/Lyricist from Phoenix AZ seeks Musician/Collaborator/Co-Writer. I have a catalog of over 100 original songs in the genres of Pop, Pop/Rock, Rock, Country and Spiritual. Please contact C.C. at: cchadlock1929@yahoo.com
I'm looking to open my soul & collaborate, with an eye on success. I can relate to & appreciate all types of songs, leaning heavily toward Rock & Pop. I can write to any music & love a challenge! I have a life of deep emotional experiences to draw from. Seek a like-minded soul who appreciates & feels music the same way I do. Email Kitty: vinnievedd@yahoo.com
Female singer/songwriter seeks musician for collaboration. "I write across the board - think Evanescence, Indigo Girls, K.T. Tunstall, Broadway standards, Country/anthems, synth-pop, Celtic, etc. Must be serious about getting work published." Contact Melissa at: madamemedievalist@gmail.com
Lyricist seeks talent musician to work with. "My lyrics are country crossover and pop. Email Rosemary at: rlgallagher@rosemarygallagher.com
Lyricist seeks collaboration with composers/musicians. "I have lyrics available for various genres, including punk, country & pop. Contact Tim at:
riggs-73@hotmail.com
I write lyrics and melodies for Rock/Techno and Alternative Music. Some of my lyrics are based on Fantasy. Email Tammy: Tammykempf@hotmail.com
Honky Tonk, rockabilly, blues lyricist is looking for co writer music composer I am located in Belgium will split 50%50 on any deals and demo recordings. Email H.Piccini at: henri.piccini@gmail.com
Lyricist seeks new artists and music composers to write for or collaborate. R&B, Hip-Hop, Gospel and Pop. Email: inkddreams@gmail.com
"I write lyrics leaning more towards pop, light rock, rock or country, and need help with the musical end of the process." Email James at: stokley@yahoo.com
If you have music, I have words for love/relationship songs." Genre: Alternative, R&B, Country, Pop and more. Contact: nightwriter1972@gmail.com
Talented female rock & pop lyricist/songwriter seeks producer/composer to collaborate. "I need great music to go along with my melodies and am always looking for music to inspire new melodies as well!" Email Nichole at: ncalvert@me.com
Serious writer (words only) has cool songs with radio play potential to recording artist in the Sacramento/or bay area of California. Let me know your music type and sound. My area of expertise is the 60's, 70's and 80's. Contact: mojocarma7@yahoo.com
Lyricist in search of composer for pop and ballads. Email Steph at: star_girlxxx@yahoo.co.uk
I live in Jamaica and write mostly Hip-Hop and R&B hooks as well as R&B verses. If you're interested in my lyrics, please contactAlexandra at: alijdixon@live.com
Featured Opportunity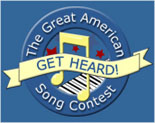 Great American Song Contest
Lyric Category
<>

LOOKing to post a FREE AD?
It's easy. Write your ad. Be brief. Email it to us:
info@SongwritersResourceNetwork.com We'll post it for you!
<>
New lyricist on the block seeks composer who understands love songs with a Pop and R&B heartbeat. This composer understands the gold and platinum level so bring your a game if you are interested. Email Greg at: gallengolf@yahoo.com
WANTED: Female, Top 40, Non-Performing Lyricists! (Los Angeles/San Fernando Valley.) Contact Johnny at: johnnyvallone@yahoo.com
Lyricist seeking a songwriter in the R&B/Hip Hop/Jazz genres. Serious inquiries only. Contact Alil at: TFitzgerald90@gmail.com
Lyricist wishes to collaborate "I live in Gateshead England and I prefer to send complete lyrics to composers so they can adapt the words to fit the music." All styles. Email: Kenmood2002@hotmail.com
Serious lyricist needs musician to co-write on songwriting projects (R&B, Pop, Blues, etc.) Aim is to create demos and submit to music publishers. Baltimore/DC area. Contact: quillajames@comcast.net
UK-based songwriter / composer seeks music composers interested in co-composing Christian musical works for performance in London (England) and hopefully further afield. For information please contact Clare at: musicprojectsouth@gmail.com
Southern California writer seeks another writer, lyricist and/or composer to help complete songs. Pop, r&b, country or rock. Contact: Adie8708@aol.com
Female lyricist in Atlanta seeks music collaborator to work with. "My lyrics are mostly about heartbreak, love and loss. They can fit into rock, blues and/or country categories." Contact Sarah at: sarahltn@aol.com
Seeking great musicians to help create outstanding melodies for lyrics with a Kelly Clarkson/Pink vibe (Pop) and lyrics with a Toni Braxton vibe (Pop/R&B.) "I've found a wonderful studio in LA." Contact Cherie at: chantal@eid-inc.com
Are you Elton John or Tim Rice? Well, I'm not Bernie Taupin or Andrew Wright Lloyd. What I am is a very strong, muti-genre lyricist, and I'm looking for the right collaborator to put music to my songs. "I'm sitting on a goldmine and don't mind seeming immodest. I've got some killer hits on my hands. Want to ride the success train with me?" Contact for samples:
hensley.judy@gmail.com
Lyricist looking to work with a composer or an artist to put my lyrics to song. Can't sing but can write any genre needed. No genre is out of the question. Meaningful lyrics that will resonate with lots of people. Can pump out lyrics fast, like a machine. Want to take it somewhere, Grammys maybe? Contact me at KCsGreat@yahoo.com
Country lyrics writer looking for a composer/singer. Mostly party and dancing music. Contact Rilee at: skeensy@gmail.com
Featured Opportunity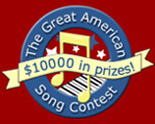 Great American Song Contest
Lyric Category
<>
Aspiring Lyricist in San Francisco seeks experienced composer/producer, song writing partner. "I am a very creative, passionate, perfectionist type. I write catchy pop/rock songs like Ke$ha, Katy Perry, Paramore, My Chemical Romance, Beatles. Email Rose at: rosepop4ever@gmail.com
Seeking music composer. "I have words and ideas that tell stories of life, love, and dreams - though I have limited guitar ability. My style is a mixture of country, rock, and ballads. Need a musician to write music and help record song demos. Prefer guitar, piano, keyboards. Located in upstate NY. Contact Richard at: richard.paragon@yahoo.com
Lyricist seeks composer/musician to collaborate. "My country lyrics are written for old style steel guitar and piano with current flair. With your music talent, let's create some hits!" Contact Lori at: musicmaker41@gmail.com
Lyricist seeks music composer to help with songs. "I have written about 15 songs though I don't have a specific genre in mind for them yet. I need someone to collaborate with." Email Eric at: Ericm894@yahoo.com
Amateur lyricist writes very personal lyrics. "I hope to make contacts to actually make songs out of my lyrics and publish them." Contact Denisa: denimamusic@gmail.com
Danish composer with roots in rock, blues, jazz and European music seeks highly skilled lyricist for collaborations. Goal is to eventually pitch to recording artists. Email Poul at: pp@cph09.dk
Do you have that magical melody that's sure to be a classic, but the lyrics are illusive? Let's write together! I'll be your Carole Bayer Sager if you'll be my Burt Bacharach. "I can write the lyrics after the melody if the song musical structure is inspiring. Various genres, including theatre/musical style songs. Email Rick me at: lyricallynn1@verizon.net
Lyricist wanted by UK based songwriter/producer working on contemporary pop and country projects. Several strong melodies waiting for the right words. Contact Mike at: mail@filmscore.org.uk
Humor lyricist seeks pop/rock composer for a variety of songs. Finished products (not demos) ideal, as I already have a singer for us. Contact Ben at: benohmart@gmail.com
Folk/ indie / alternative lyricists seeks composer to create collaborate with. Wishes to create not just hits, but music that lasts forever. Email: jonmmrk1493@aol.com
Songwriter/Artist wants to work with other artist, producers and writers to create great music. "I have written, recorded and arranged all of my music, and put together cover art. Contact Marq at: ayrabdc@gmail.com
Graduating high school student seeks to become a professional music composer. "I have years of musical experience, can play a wide variety of instruments, and am interested in every genre (except country), particularly soundtrack and metal music. I need a fellow songwriter, performers, or lyricist connected to the industry. Contact Jacob: thehoggopogo@live.ca
Seasoned songwriter needs publisher for great traditional country or gospel songs. Contact John at: moudyJ@centurytel.net
"I have unique lyrics that pine for a music composer in country or pop. Contact Kristina at: finer.ceo@gmail.com
Songwriter wishes collaborate with other songwriters. Country, Southern Rock and Rock, along the lines of Jason Aldean, Brantly Gilbert, Lifehouse and Matchbox 20. "I have my own studio so demos are not a problem. I also make trips to Nashville to perform make contacts. Serious only, please. Contact Daniel at: cakewalkdsim@yahoo.com
Lyricist writes Rock, Metal, Blues, POP, Country, Folk, and more. "I can write to your music or inspire you with my words." Contact Joe at: joemcorbett@gmail.com
Songwriter/lyricist. Young and filled with fresh ideas. Prefers alt acoustic sounds writes all styles. Seeks recording artists, publisher or producer to help create Top 25 Billboard hits. Email Andrew at: aslugantz@gmail.com
Songwriter/poet in Atlanta seeks co-writers and make hits! Primary focus is R&B, soul, and hip hop. Contact Nicole at: nc104296@gmail.com
Composer/Songwriter has professionally recorded 4 full length emotional, Love drama, heartfelt instrumentals, that could be good for a film's soundtrack or be sync by segments. Also radio ready vocal pop songs a la 60,s 70,s style. Contact Abel at: AQ54@yahoo.com
Pop adult songwriter seeks producers with singed artists. Open to collaboration with co-writer to make my GREATS MELODIES and HITS songs sound even better if it needed. Serill at: bluesky1.jump@yahoo.se
Award winning lyricist seeks composer and partner to put my words to music. Pop, Country, Rock and Alternative music. Contact T.B. at: tbmangini@ymail.com
Lyric writer in upstate NY seeks composers or songwriting partner. Ballads, country, rock. "My lyrics cover many themes. 'd like to tap into talent I know is out there and may need great original material. Contact Paul at: bfreidy1@yahoo.com
"New Country lyricist seeks serious co-writer/songwriter partner and a music composer for several song projects I'm currently working on." If interested, please contact Cym at: cymny46@gmail.com
Lyricist/songwriter writes ALL genres of music, including parodies. Available 24/7 to make deadlines. Seeks musicians and songwriters to make amazing music for my lyrics, then market our songs to record companies. "I'm devoted and passionate to my work and can write hit songs." Contact Hayley: thumbsuckingqueen@yahoo.com
English lyricist with catalogue of punchy, evocative lyrics. Seek talented musical partner. Most genres. Email John at: jthater@btinternet.com
Lyricist seeks to team up with prolific tunesmith! Contact Stan: stanccountz@gmail.com
Poet songwriter seeks to collaborate with others. "I write deep gospel songs of all genres. " Conatact Kunle: akjkunle4u@yahoo.com
Lyricist needs inventive and talented composer to help create music for my pop lyrics. "My lyrics have a Kelly Clarkson/ PINK vibe." Contact Cherie at: Chantal@eid-inc.com
Lyricist seeks r&b and hip hop beats. Nice catchy lyrics with strong emotional content. Looking to collaborate on the next big hit. Contact Sikiea at: sikiea2009@Yahoo.com
Songwriter musician seeks lyricist collaborator. Country, pop, rock, r&b, soul, gospel, bluegrass, zydeco. Arrangements from single piano or acoustic guitar tunes to full blown multi-piece ensembles. "I hear vocal melodies, rhythms, and arrangements but words are far more difficul for me. If you have a unique bent and creative twist, email me." Tim at: tbrogdon@gmail.com
Soulful songwriter and poet seeks composer and/or producer. "I have original and inspirational lyrics already written and published my first poetry book last year entitled "Clinging On To Hope." Contact Rekita at: rekitachenault@yahoo.com
Songwriter of RnB, Pop, Neo-Soul & Gospel songs seeks Producer & Artist to reach music industry. Email Latrena at: trenadawnmusic@gmail.com
Lyricist seeks composer to create melodies. Dance Pop and Reggae style of lyrics. Contact Jon at: knowitreal@yahoo.co.uk
UK Female lyricist, writes pop, soul/rnb songs. Looking for music composer or producer to collaborate with. Contact Kereen at: Ka75@hotmail.co.uk
Lyricist seeks composer for Country "party" style music. Contact Rilee at: skeensy@gmail.com
"I'm an aspiring gospel lyric writer. I write from my heart. I believe there is divine healing and deliverance in my songs." If interested contact Erica at: ericahill75@gmail.com
"I am a lyricist seeking a music composer for my songs - mostly country, pop and rock. I have a completed lyric called SIGNS based on the astrological signs. Iit is a great concept and the lyrics are each very unique in their own way and some could be very popular with the right music. Serious inquiries only. Email Raymond at: frb@frbsportswear.com
"Spirit inspired and gifted lyricist seeks music composer to create songs for God's glory. Genre of music lyrics are country/bluegrass gospel." Contact T. Blakely at: randt1960@embarqmail.com
Aspiring r&b/neo soul lyricist seeks to collaborate with other lyricists, music producers, and composers. If interested contact T.N. at: mywordsrmysongs@yahoo.com

New Website for Lyricists!

DID YOU KNOW? SongLyricist.com is a great new online resource for song lyricists, with tips and opportunities for lyricists. Informative articles by music-industry pros tell you how to connect with the music business!
PAGE 2 of Lyricists & Composers